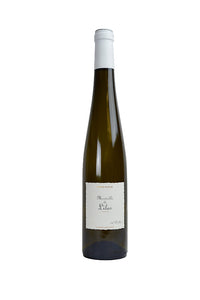 This magnificent cuvée is a mellow white wine created in honor of one of the daughters of Alain Dominique Perrin - Lilas. The Viognier grape is emblematic on the clay-limestone soils of Rocamadour. This unique terroir allied with late harvest produces a subtle alchemy between acidity and sweetness.
Tasting
Golden yellow color.
Apricot nose, yellow fruits and floral notes.
On the palate, aromas of apricots, pineapple, white flowers, rose and smoky notes.
Food & wine pairings
Pairings: aperitif, foie gras, desserts.
Storage: in the cellar, at 16 ° C for a maximum humidity of 85%.
Aging potential: up to 10 years.
Tasting: serve between 10 and 12 ° C.
Vinification and aging
Harvest: late harvest by hand in small 8 to 10 kg crates.
Blend: 100% Viognier.
Type of soil: clay-limestone soil of Rocamadour, hot days and cool nights.
Consultant oenologist: Michel Rolland.
Vinification: Press under nitrogen protection, Alcoholic fermentation (8 ° C)
Aging: 12 months aging in barrels of 400 and 500 mL
You may also like
Château Lagrézette

Regular price

19,83 € a bottle
119,00 € case of 6 bottles 0.75l

Sale price

19,83 € a bottle
119,00 € 174,00 € case of 6 bottles 0.75l

Dame Honneur

Regular price

55,00 € a bottle
165,00 € carton de 3 bouteilles de 0.75l

Sale price

55,00 € a bottle
165,00 € carton de 3 bouteilles de 0.75l

Merveille de Rocamadour Syrah

Vendor

Terroir Rocamadour

Regular price

12,67 € a bottle
76,00 € case of 6 bottles 0.75l

Sale price

12,67 € a bottle
76,00 € 114,00 € case of 6 bottles 0.75l